Views from the Village #03: Brain drain
Is your Linkedin profile up to date?
Hello Villager,
Last Wednesday, October 20th, marked the first anniversary of the Lekki Toll Gate massacre— an incident the Nigerian government continues to deny. Citizen protestors gathered at the toll gate to commemorate the day, only for the Nigerian police to arrest some of them along with journalists covering the scene—in full view of the world. No acknowledgement, no repentance, no remorse, no shame. *shrugs*
Building technology ventures and digital futures in a space where happenings like the Lekki Toll Gate massacre go unchecked is stressful business. In Nigeria, young tech workers continue to face harassment and brutality from police officers, despite the government's promises of reformation. This situation is influencing the flight of many tech industry professionals seeking greener (and safer) pastures. Alas, 'brain drain'.
A report by the International Monetary Fund (IMF) predicts that "migrants [from sub-Saharan Africa] in OECD (Organisation for Economic Cooperation and Development) countries could increase from about 7 million in 2013 to about 34 million by 2050", depleting local human capital reserves.
It turns out, Nigeria does not have a monopoly on the talent flight issue. The tech industry in North African markets is also battling brain drain—driven primarily by the wage disparity between high and low-income countries. Tech pros know that their skills can fetch them much better pay in foreign countries, so they're actively migrating.
Some hope that the rise of talent development startups developing local talent and connecting them with international opportunities will stem the tide. However, that's a heavy lift, even for a bullishly backed early-stage venture sub-genre headlined by the likes of Andela, Gebeya, and TalentQL.
In the meantime, we stay hoping and hustling, even as those of us who can dodge police batons and lobby policy and lawmakers to bring change. *cue Linkedin dive for international work opportunities*
🗣️ UNAJUA Roundup: What do you know?
Our seventh UNAJUA series is a four-parter that explores the wave of blockchain-enabled fintech solutions sweeping the world from the vantage point of incumbent financial institutions.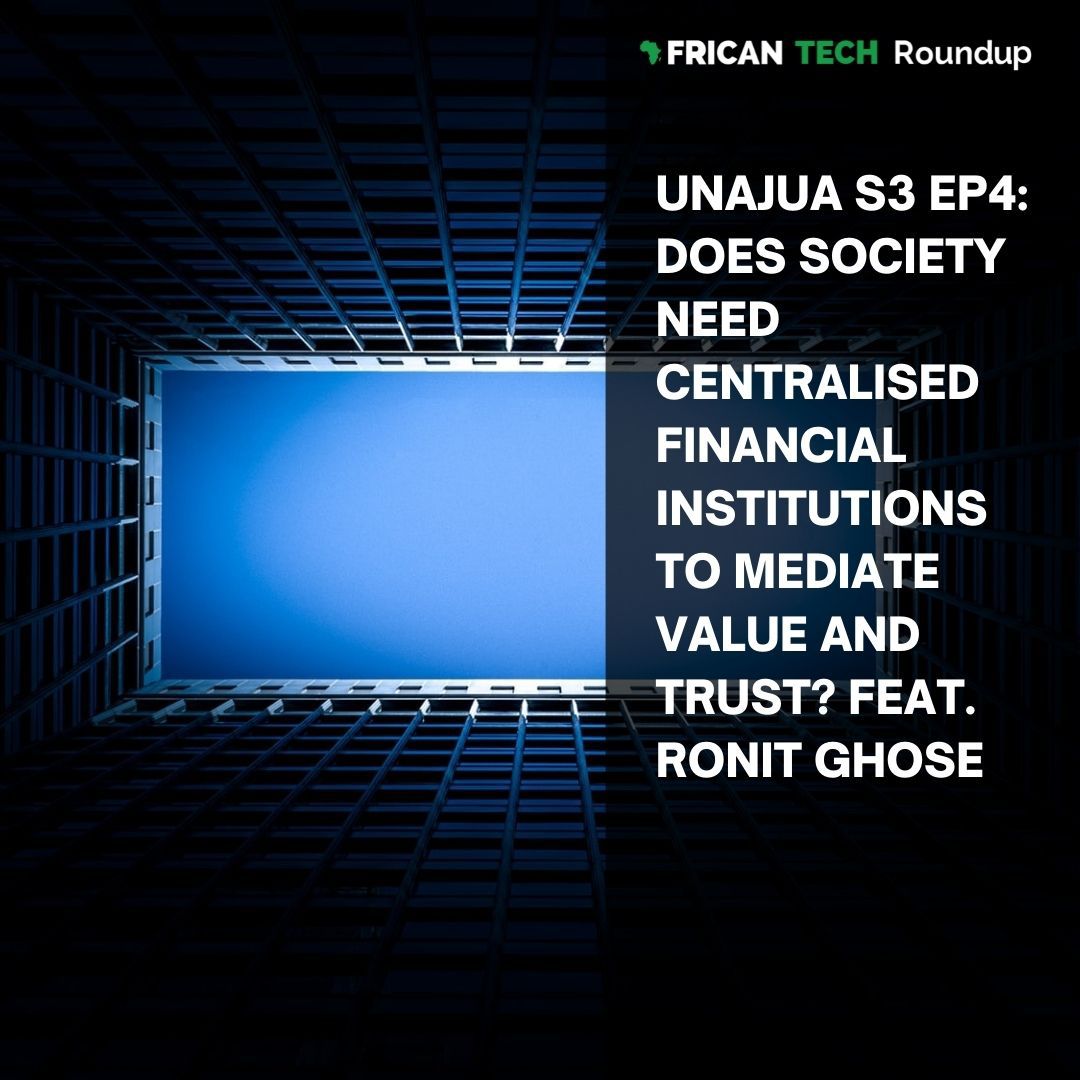 In part one, Ronit Ghose, Citi Group's Global Head of Banking, Fintech & Digital Assets, factors in on how blockchain-enabled fintech will impact the global financial system. In episode two, Ronit talks about how the legacy system is reacting to new forms of money. In the third instalment, he explains how the decentralisation potential of blockchain tech is on track to cause a stir in Africa's mobile banking scene. Finally, Ronit concludes by tackling whether society actually needs centralised financial institutions to mediate value and trust.
🍓 BONUS Listening: Would you launch an insurtech startup during a pandemic?
While the world was on COVID lockdown, Christiaan Steyn and the team he leads at South African car insurance startup MiWay Blink (a division of MiWay Insurance Limited) were plotting a market coup.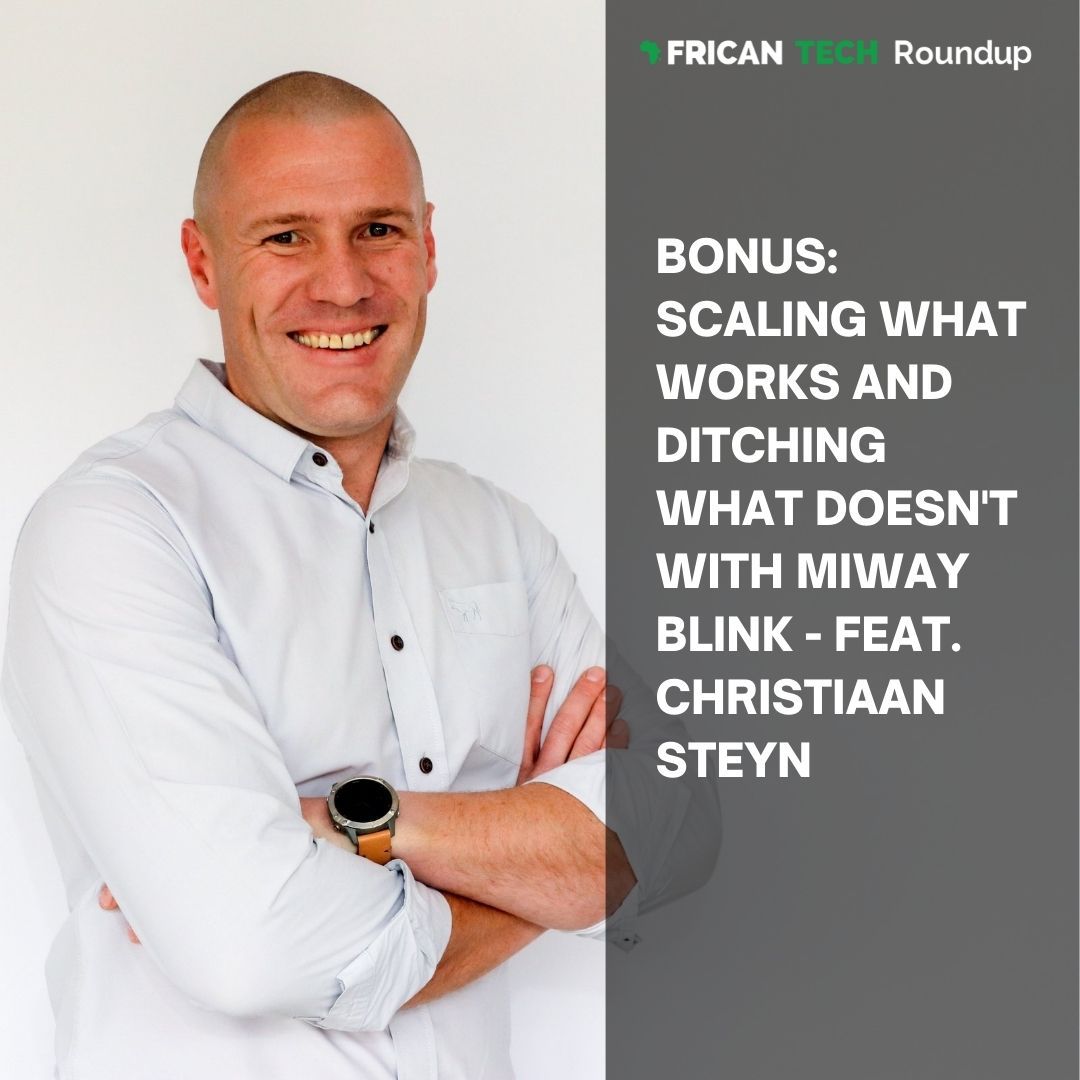 In part one of this two-part conversation, Christiaan explains how the company launched to serve young South Africans affected by the pandemic with innovative auto-insurance products. In episode two, Christiaan shares trench notes about developing an insurtech startup during a pandemic and building on the success of its incumbent parent company.
✨ One last thing…
We're stoked to be named among the Celo Community Fund's current batch of grantees!

🔎 Click here to see the full grantee list and view detailed endowment info. ⬅️
Props:
—Thanks to the Celo Community Fund Team for supporting a monthly blockchain-themed UNAJUA Podcast learning series we're launching in January 2022.

—Big up to the African Tech Roundup Team: Portent Ncube, Lesley Mpofu, Alexandra Nyamoya Boyi, Tendai Midzi, David I. Adeleke, Milowo Nodangala, Sithabiso Daphne Masuku, Musa Kalenga and Andile Masuku.

—A special thanks to our advisors: Tayo Akinyemi, Tor Hjorth-Falsted and Andrew Berkowitz.

And, as always, do send any ideas, tips, and leads worth sharing to david@africantechroundup.com. I'd love to hear from you.
That's all for now. Till next month, stay safe!